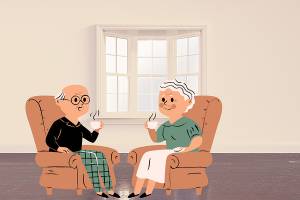 Senior subsidized housing programs exist to help retired seniors that are living on a low fixed income like Social Security live an independent lifestyle often in complexes with other seniors.
The main provider of subsidized housing is the United States government, specifically the Department of Housing and Urban Development or HUD, with many states also providing assistance for seniors in need of housing help.
Regardless of which agency you apply to for senior subsidized housing assistance be aware that in highly populated areas there can be a waiting list of several years due to the ever growing senior population that needs housing help.
The Federal government's senior housing aid comes in the form of the HUD 202 Program which helps seniors with rental assistance provided they meet the program requirements:
Summary:
HUD provides capital advances to finance the construction, rehabilitation or acquisition with or without rehabilitation of structures that will serve as supportive housing for very low-income elderly persons, including the frail elderly, and provides rent subsidies for the projects to help make them affordable.

Purpose:
The Section 202 program helps expand the supply of affordable housing with supportive services for the elderly. It provides very low-income elderly with options that allow them to live independently but in an environment that provides support activities such as cleaning, cooking, transportation, etc. The program is similar to Supportive Housing for Persons with Disabilities (Section 811).

Type of Assistance:
HUD provides interest-free capital advances to private, nonprofit sponsors to finance the development of supportive housing for the elderly. The capital advance does not have to be repaid as long as the project serves very low-income elderly persons for 40 years.

Project rental assistance funds are provided to cover the difference between the HUD-approved operating cost for the project and the tenants' contribution towards rent. Project rental assistance contracts are approved initially for 3 years and are renewable based on the availability of funds.- HUD Portal
Senior Subsidized Housing Requirements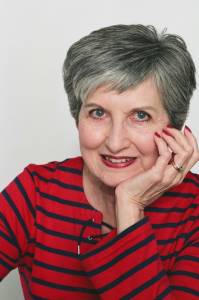 These requirements include things such as the ability of the senior to pay a portion of their rent as well as being at least 62 years old. They must also fall within an annual income range as determined by HUD and be a citizen of the U.S.
Like the HUD program many states also have senior citizen housing programs that can help seniors with their rent payments and each state has their own set of requirements that must be met in order to get assistance.
Regardless of which government agency you seek help from be aware that the primary determining factor as to whether or not you get senior subsidized housing assistance is your income levels.
These levels vary depending on geographic location so someone living in one county will have a different income limit than a senior living in an adjacent county so doing a bit of research before applying for subsidized housing assistance is a must.
It is also a good idea to check out the property before signing any lease to be sure it is in good shape and a safe place to live. Too often public senior housing is neglected and because of the age of the residents criminals can target these complexes.
Some simple Internet searches can provide a wealth of information about the quality and safety of any place you are considering moving to and doing a bit of research beforehand can make a daunting task like moving into senior subsidized housing a lot less stressful.
As States respond to the aging of their populations, they will find it necessary to create comprehensive long-term care systems that will enable very low-income elders to live in the community, instead of relying on institutions. Plus, an estimated 20 percent of nursing home residents could be de-institutionalized immediately if appropriate community supports were available. If this is to be accomplished, the problem of low availability of affordable, accessible housing with supportive services will have to be addressed.
Results from decades of research suggest the potential of the Section 202 program to reduce Medicaid expenditures while providing a humane alternative to institutionalization.
Senior Subsidized Housing Assistance Is In High Demand
Demand for Section 202 housing has remained consistently strong. At the time of the 1999 survey, only 1.6 percent of all units were vacant, about the same as in 1988. This increase is wholly attributable to vacancies in efficiency apartments. The vacancy rate for efficiency apartments increased from 2.7 percent in 1988 to 4 percent in 1999. The vacancy rate for one-bedroom units remained constant at a very low 1 percent.
The one-bedroom unit vacancy rate is a good indicator of the relative demand for similar units across time periods, since it provides a comparison of a standard unit. The extremely low vacancy rates found in all time periods indicate that demand remains very high. The lowest vacancy rates appear in low-income and cost-containment phases (the two earliest Section 8 phases), while the highest vacancy rate (1.4 percent) falls in the transition phase, the last Section 8 phase. The 1.1 percent vacancy rate for one-bedroom units in the oldest facilities shows that these units remain in high demand, despite their age and despite their smaller subsidy.
Vacancy rates were lowest in metropolitan areas (including central cities and suburbs) of one million or more persons. While still low, the rate was almost twice as high for communities in the three middle categories of 10,000 to 999,999 persons. Vacancy rates were highest in facilities located in the smallest towns and in rural communities below 10,000 persons. The vacancy rate for one-bedroom units remained under one percent for all community sizes except for the smallest category of under 10,000, where vacancy almost tripled to 2.1 percent.
Comparison of the one-bedroom vacancy rate shows that vacancies in small, rural communities (i.e. with populations under 10,000), while still very low at 2.1 percent, are substantially higher than the rates for all other locations for senior subsidized housing.